Compassionate Alzheimer's Home Care
HomeLife Senior Care, located in Brentwood, California offers professional and compassionate in-home care for those living with Alzheimer's disease. Caring for those afflicted with Alzheimer's can be a difficult experience for family members. Alzheimer's symptoms continue to grow worse over time and progression of the disease and behavioral changes are unpredictable.
Approximately sixty to eighty percent of Dementia cases in the United States are a result of Alzheimer's disease. Caring for those afflicted with this disease can be a lonely and challenging responsibility. Family members and caregivers within the family can often experience physical as well as emotional stress. Symptoms of Alzheimer's in a family member can include forgetfulness of information, irritability and memory impairments. There may be problems with speech and comprehension as well. Other problems include inability to perform basic daily activities such as self-care and some suffer from depression. It is best to seek an appointment with a physician to determine if your family member is suffering from Alzheimer's disease.
You can have peace of mind with HomeLife Senior Care because we're an award winning, professional provider of in home senior care. Statistics show that seventy percent of people with Alzheimer's disease are cared for at home. HomeLife Senior Care provides the essentials in personal care offering the family assistance, relief and needed downtime making them better able to cope with and support their loved one living with Alzheimer's.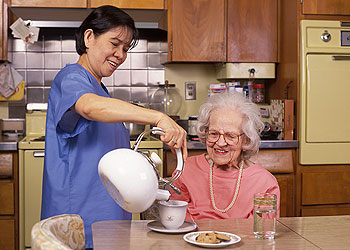 Daily Activities such as housekeeping, personal care, errands and transportation
Nutritional intake
Bathing
Dressing & Grooming
Transfers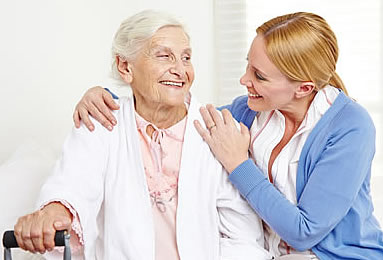 Assistance with walking to prevent falls
Social activity to reduce or prevent depression
Live-in assistance